So unless you've been living under a rock for the last 48 hours (which is okay if you were), I'm pretty sure you know by now that Queen Bey released her new video and song "Formation". She also turned out the 50th Superbowl Halftime Show with a grand gesture as she payed homage to Michael Jackson and the 50th Anniversary of the Black Panther Party started by Sigma Fraters Huey P Newton and Bobby Seale.Now, let me just say this. I recently accepted  that I am indeed a legit Beyonce fan – NOT A STAN/BEYHIVE member- those folks are a lil cray cray (no shade) lol. You'd think because I'm from Houston, this would be a given, but it aint. Anyway, as I set the song on repeat- in all my litness, turntness and wokeness, I found myself immediately strutting around my room conducting a full fledged Zeta stroll like a Neo that just crossed 3 seconds ago.
After a 3 hour Yonce high, I pondered why I instantly went into stroll formation instead of coordinating a dope choreographed 8 count.  Following a week of awesome conversations with my Sorors, in my new found fanism (or deliverance from delusion), it dawned on me, I was enamored with Formation because it gave me a major euphoric boost of confidence similar to what a stroll line does.
When I'm in line, baaaaabaaaaaay , you can't tell me not nan-thang! As a Live Phive, I have my own spin on everything. I'm feeling myself and feeding off the vibrant vibes of the Sorors surrounding me. I'm basking in our Zeta light as we slay each stroll with precision. And it reminds me of one of the many great reasons why I joined my illustrious organization. It's an unexplainable comradery. There's nothing like stepping on the yard or strutting into a live joint with your squad with your "I DID NOT COME TO PLAY WITH YOU HEAAAAUXZ" look on your face. The propinquity level is at an all time high.
As I meditated on this, I started thinking about how this could relate to our everyday lives, especially within NPHC. Here are the 4 subtle reminders Beyonce taught me (among other things in this video) that made Formation the best stroll song for 2016:
4. YOUR GDI'NESS IS YOUR TICKET TO SUCCESS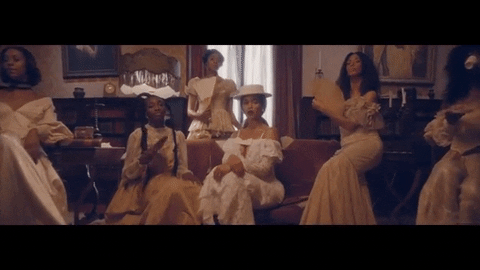 "Earned all this money, but they never take the country out me…"
No matter how immersed you are in any environment, you can still excel and be your authentic self. Whether you're blending into Greek Life, chasing professional dreams and or navigating through personal social endeavours, stay others will change their character to fit in. Though this may look convenient or convincing at the time, continue to be you through and through. There's only one you in the world, so take advantage of that! Carbon copy people are the ones that are quickly and easily forgotten.
People follow Bey because she's unpredictable, self- aware and unapologetic about who she is at every stage of her life.  Stand out. Be multi-dimensional.  Your unique spin to things is what got you here in the first place.
3. EMBRACE EVERY BIT OF YOUR HISTORY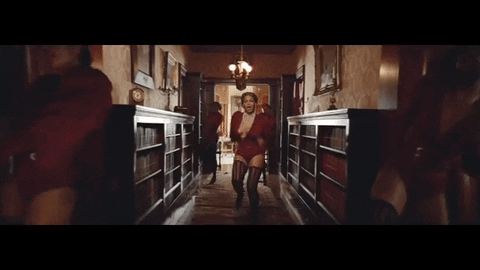 "My daddy Alabama, mama Louisiana. You mix that negro with that Creole, make a Texas bamma. I like my baby hair with baby hair and afros. I like my negro nose with Jackson Five nostrils."
Knowing where we came from is the richness of our heritage. It helps us understand how far we've come, what we've accomplished, what we've survived and explains the propensity of our upward projection as a people. This includes ALL the different facets of our culture. As we delve into Black History Month, looking at all the tribulations and attributes of our NPHC predecessors, it's awe-inspiring to see how we've contributed to so many amazing things not only to our immediate communities, but the nation and the world as well.
In regards to our council, we tend to know so much about our respective organizations, but it is equally as important to research the dynamic contributions other Divine Nine trailblazers. Each story told encourages us to "Build on Traditions…Not (Rest) Upon One " (Thanks Iotas).
2. UNIFIED FEMPOWERMENT IS KEY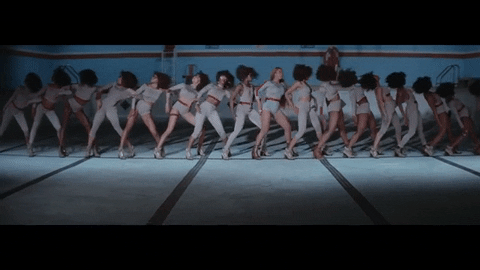 "Okay, ladies, now let's get in formation…"
Of course, this doesn't just apply to women, but in the spirit of the Girl Power all up in this here video, that's what we're going to focus on. Understanding how our individual talents combined with co-or-dination of supreme support equals unified success. The word formation itself means formal structure or arrangement. In order to propel our chapters, organizations and council, we must position ourselves in a way that allows us to be opportunity agents for each other and others. We can only accomplish this by listening, leaning and learning from each other in a productive and proactive manner. The strength of women is the support of their sisterhood. As Honest Abe said, " A house divided against itself cannot stand."
If it seems like your chapter or organization might be stagnant, it's probably because you've 1) steered off from the focus at hand because of "Petty Politics" 2) Haven't found a way to efficiently narrow down the way plethora of "right was" to do something 3) Don't know how to communicate with each other. And many times, this comes with a tinge of shade and cat clawing. Keep catiness to a minimum (aint NOBODY got time for that!) Increasing the encouragement, constructive criticism, and kindness toward each other at the forefront of your initiatives. This will help  us dominate spaces that were once closed or limited to us. It is the first step to becoming the change agent you wish to see in the world.
PUT IN WORK & WALK LIKE YOU GOT A PURPOSE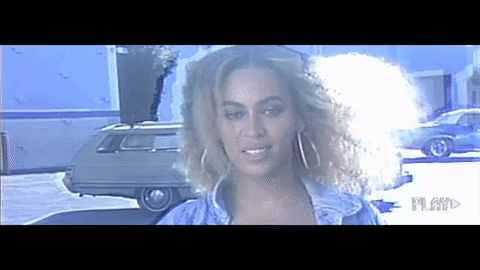 " You just might be a black Bill Gates in the makin. I JUST MAY BE A BLACK BILL GATES IN THE MAKIN! I dream it. I work hard. I grind hard til I own it… Sometimes I go off. I go hard. Get what's mine. I'ma star. CUZ I SLAY"
When I first joined Zeta, I distinctly remember telling the interview panel I was ready to put in work. And that I did. Through my tireless efforts of lending my gifts to my beloved sorority, it paid off and is still manifesting in miraculous ways. Everything I do, I do with purpose in my walk, and a depth in my talk. No matter if you're starting our journey in the world at the very bottom or finding your way through the ranks, know every stage of your life has a meaning and should be executed with vigor, the utmost intent, humility and grace.
You can face and get through every trial and tribulation presented to you. You'll be tempted to drop, but don't. Pull through the process. Adjust your strategies were necessary, take notes of where you improved and places where you need improvement. This is how legacies are made. At the end, you'll be able to look back on at your life and confidently say "I was here". You are equipped with everything you need to order to succeed and achieve your dreams. It's just a matter of resourcefulness, creativity and consistency in persistence. So do it. Make yourself and your Founders proud.
To celebrate Black History Month (and NPHC History), I'm setting a #SororitySlay #FormationChallenge. Post your best strut on IG and tag DPTaughtMe using the hashtags #SororitySlay #FormationChallenge. The video we LOVE the most will be announced FEB 14th.
Ok family…prove to me you got some coordination!